CityWide Celebration & AGM
CityWide Celebration & AGM
Sunday, June 11, 2017

Important: This event has already occurred.

3:30PM - 7:30PM
St. Agnes, North Vancouver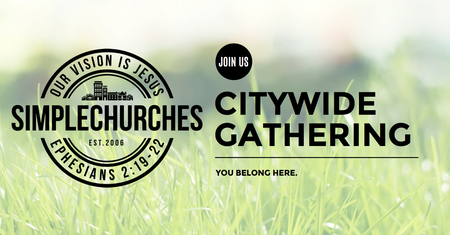 CityWide:
Our monthly gathering where all our network churches get together to eat & worship.
What is Happening:
We're finishing off chapter 4&5 in the book of Revelation Worship, food, each other. It's all in the mix!
After the CityWide Service we will have a brief AGM. All members are asked to be present.
What to Bring:
A simple repeat of last month - delcious sandwiches! Here's what your church can bring:
Seymour Heights - Cut Veggies or Salad
Vancouver - Drinks/Dessert
Carnation Street - Pickles, Lettuce, Tomato, other sandwhich toppings (alphalpha sprouts!)
"New Church" - Cut Veggies or Salad
Lynn Valley - Bread, Buns
Return to Events
---