CityWide & AGM | Hosted by Carnation & U. Lonsdale
CityWide & AGM | Hosted by Carnation & U. Lonsdale
Sunday, June 10, 2018

Important: This event has already occurred.

3:30PM - 6:30PM
St Agnes Church, North Vancouver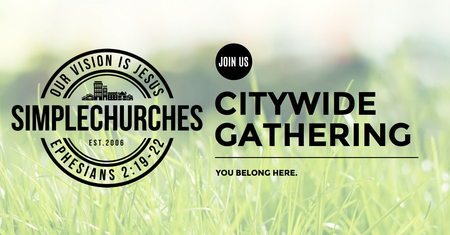 CityWide:
Our monthly gathering where all our network churches get together to eat & worship.
After the CityWide Service we will have a brief AGM. All members are asked to be present.
What is Happening:
We're continuing our series "The Church // Our Church". We'll also have worship... and something special planned for the kids!
What to Bring:
Carnation Street and Upper Lonsdale are teaming up to host a big old salad bar feast. We'll also bring along some ham and/or chicken to add a little extra protein. Delicious.
Here's what the rest can bring:
Lynn Valley - Cheese and Bread
Seymour Heights - Salad
Coquitlam - Cheese and Bread
Fraser Street - Salad
Location:
Return to Events
---