Sunday, January 13, 2019
3:30 - 6:30 pm
St. Agnes Church
This event has already occurred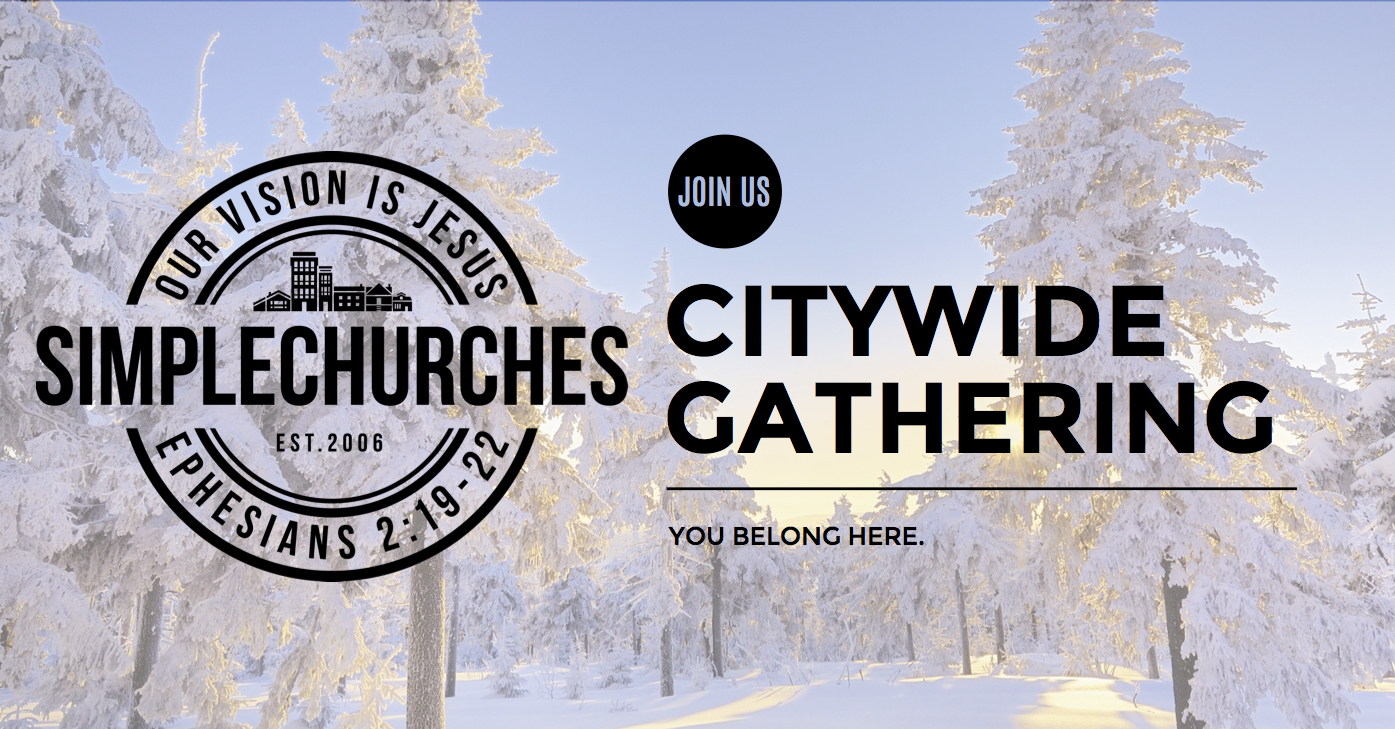 CityWide:
Our monthly gathering where all our network churches get together to eat & worship.
What is Happening:
Our regular routine. Worship, Teaching, something for the kids, and a big family meal together.
What to Bring:
Carnation Street and Upper Lonsdale Churches are bringing ham, chicken, and all the trimmings for a big salad bar. Here's what the rest of you can bring:
Lynn Valley - Bread/Cheese
Vancouver - Dessert
Seymour Heights - Desserts
Central Lonsdale - Bread/Cheese
Coquitlam - Dealer choice! Bring whatever you'd like: dessert, Salad, bread...cheese?
Location: