Sunday, December 15, 2019
4:00 - 7:00 pm
St. Agnes Church, North Vancouver
This event has already occurred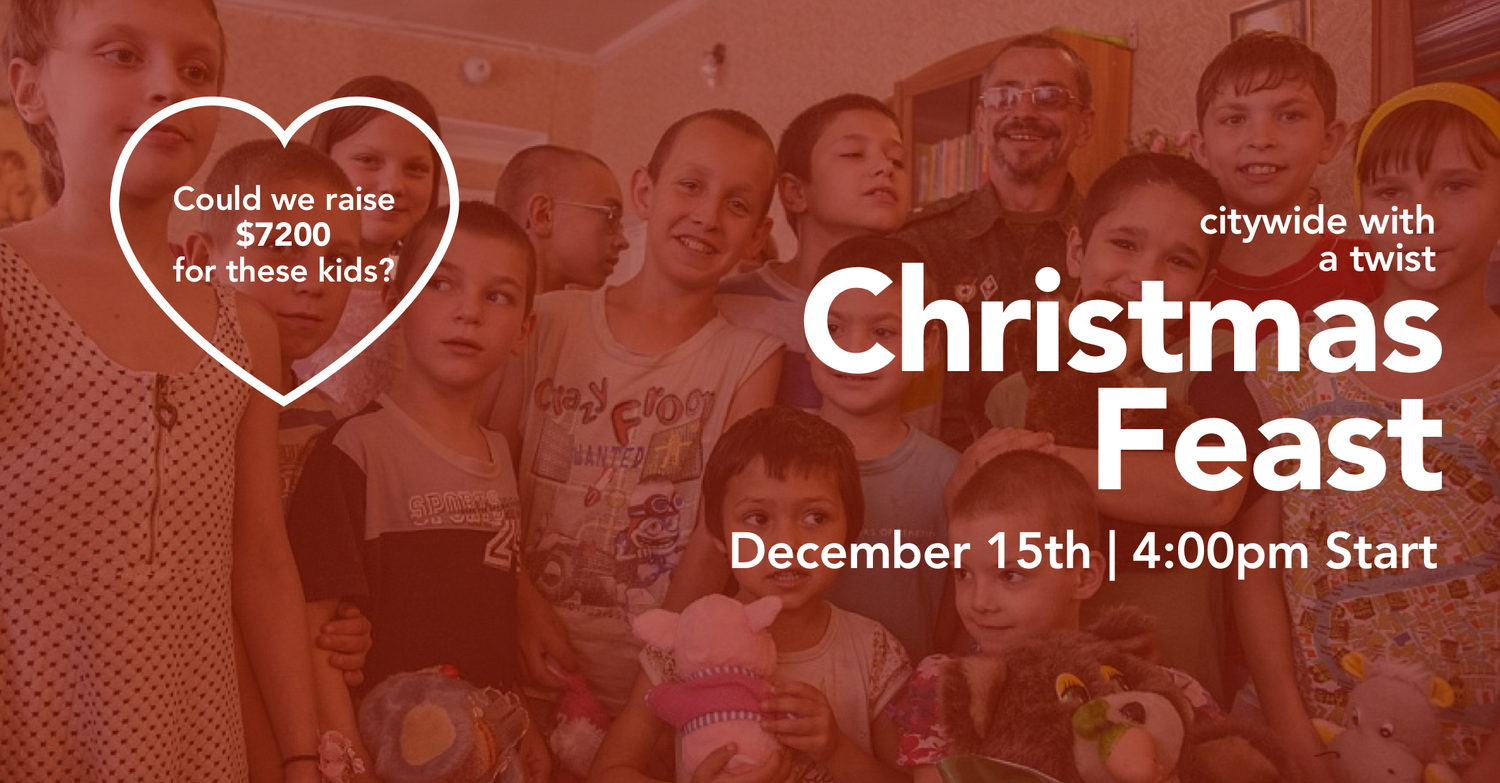 A Christmas Feast?
That's right! We're changing things up! Central Lonsdale and Seymour Heights churches are teaming up to host us all for a fabulous Christmas Feast with all the trimings. And... while we're at it, let's raise some funds for a big Christmas gift to the Ukraine and Endless Love.
Endless Love?
For many years now we've raised funds and sent people to support mission, love and compassion in Ukraine. Endless Love is a new ministry that is focused on youth and we want to raise funds to support this work.
Matching Funds
Endless love has an annual budget of $7200CDN. Our goal is to fund the entire year. And, for every dollar you give, simplechurches will match up to $3600!
What Can You Bring?
Just yourself and any friends or family you want to invite. All we ask is you register (below) so we know how much food to prepare!
Location:
St. Agnes Chruch - 530 12th St. East, North Vancouver
Program
4:00 pm start with appies, crafts and cookie decorations for the kids.
5:00 pm Dinner