Equipping Retreat 2018
Equipping Retreat 2018
April 14 - 15, 2018

Important: This event has already occurred.

8:00AM - 9:00AM
Roberts Creek, Sunshine Coast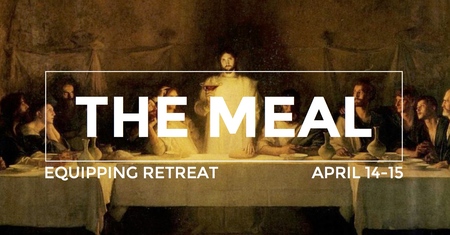 COMMUNION, LORD'S SUPPER, EUCHARIST: A THANKSGIVING MEAL
On the night Jesus was betrayed, he gave to the church a meal, he gave to the church... himself. This gift, this meal, is, perhaps, the most sacred, mysterious and worshipful thing a person could do. But what does it mean? Why is it so important? Why should we eat it... whenever we meet together?
Lately, I (Andy) have been concerned that many in our church (those that don't attend CityWide) never or rarely have this meal. And yet, this meal was given to the church, for the church, by Jesus himself.
At this years equipping retreat I want us to look at the meal together. To marvel at it's mystery, to become convinced of it's power and beauty, and to determine together to eat it, often, with our churches and with thanksgiving!
Special Guest
To help us consider the meal together, we've invited Grady Buhler as our guest teacher. Grady grew up in an evangelical tradition, but later moved to becoming an Anglican. Today he is an ordained priest in the Anglican church and for his day job - he's the quality controller at JJ Bean. That delicious coffee you love and enjoy, you have him to thank for it (maybe a few others too). In Grady's journey to Anglicanism, he became captivated by the LORD's sacred meal. He's the perfect tour guide for our weekend away.
Registration and Details
Below you will find the registration form and all the details (Attached Sheet):
Available Files to Download
To download, right-click the file and select "Save link as".
Return to Events
---