Annual SimpleChurches Retreat
Annual SimpleChurches Retreat
November 17 - 19, 2017

Important: This event has already occurred.

StillWood Retreat Centre, Cultas Lake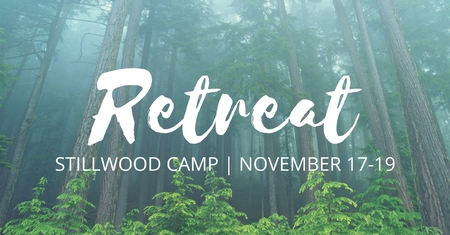 Our annual church wide retreat.
A highlight of our church family since 2006. If you've never before come - plan on coming this year. Good friends, good food, Jesus. What else do you need?
And a huge, special welcome to those new to our church or those who have never attended before. An instant way to dive into the deep end of our broader simplechurch family.
Details and Schedule
Below the registration form you will find two down-loadable sheets that outline all the details and the weekend schedule.
Retreat Costs
As usual, retreat expenses and $150/adult and $45/child over 4. If costs are prohibitive, let us know. We have scholarships to help!
What Can You Expect?
Our retreat is always a low key time. We don't over plan so there is lots of time to rest and enjoy each others company. This is really the key point... build friendships and community.
Along with this, we have three simple sessions of worship and scripture. This year, we're using "in house" teachers for our three sessions. Come ready to engage and be refreshed.
Available Files to Download
To download, right-click the file and select "Save link as".
Return to Events
---