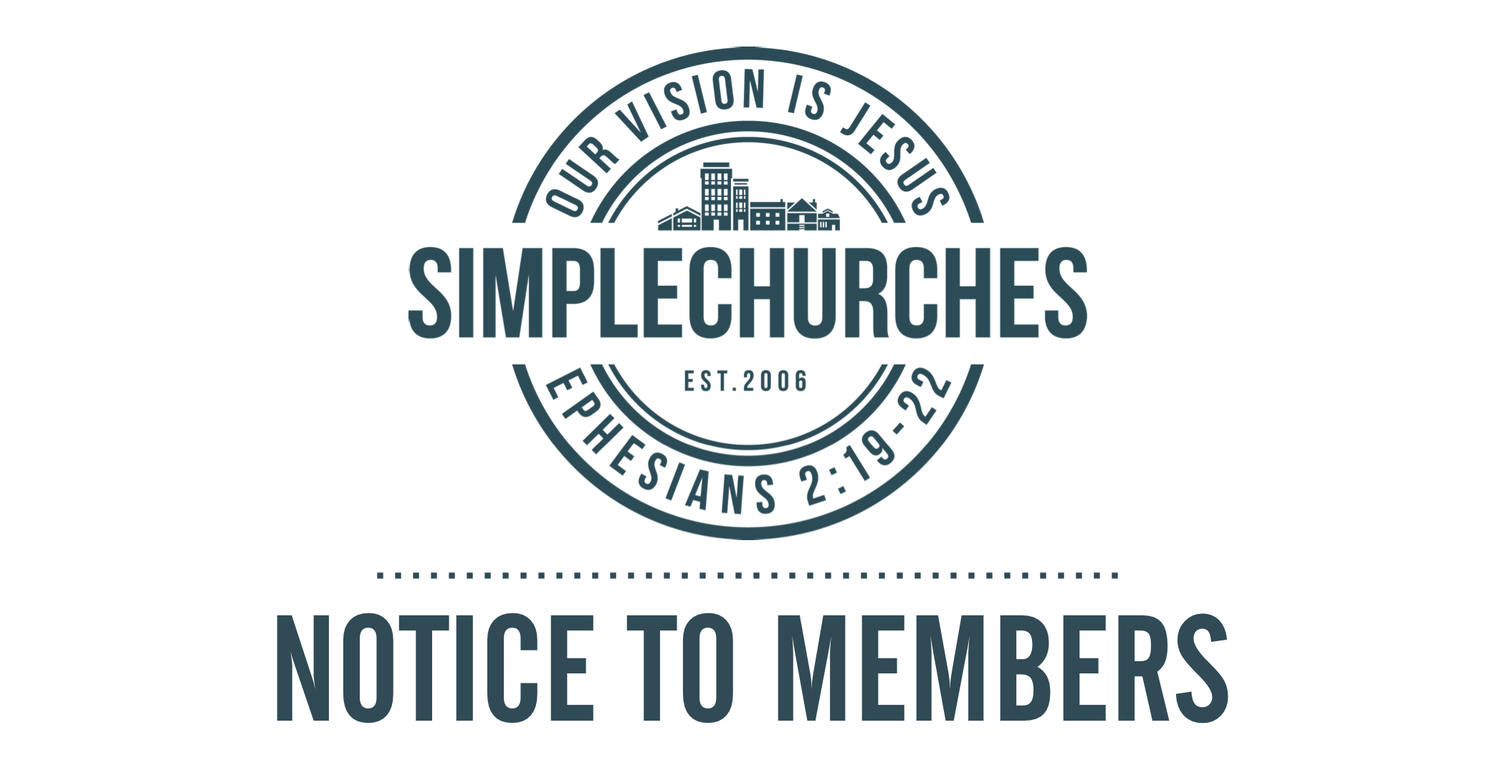 Friends and Members,
Attached below is a letter from the simplechurch council and two related documents from our parent denomination. Prior to our AGM we would ask that all current members read and respond accordingly.
Thanks for your help and we are trusting this season ahead will be important for our mission as a church in this city!