The Big Give!
The Big Give!
November 22, 2017

Andy Lambkin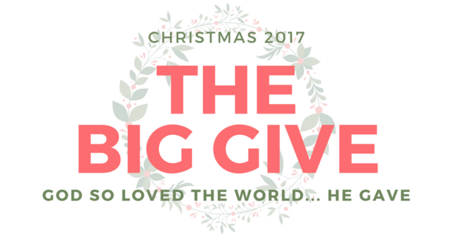 This year, we put out a call. We asked that you would dig a little deeper, sacrifice a little further, give a little more. You were faithful to the call. When we put out the request, we knew we had a budget to balance, but more, we had a vision to fulfill. From the very beginning, we said we wanted to be a church that lived simply so we had more to give away. This was the heart behind the call. Raising funds together, so that together we could serve our city and world.
Last month, we sent $10,000 to our partners around the world. This month, it's time to do the same locally. As we prepare for Christmas, we've set aside another $12,000 for for each of our simplechurches to distribute locally. That's $2000 for each church to give.

How will we do this?
All the instructions are attached on the sheet below. Have fun!
Available Files to Download
To download, right-click the file and select "Save link as".