Saturday, September 29, 2018
10:00 am - 1:00 pm
Lumbermans Arch
This event has already occurred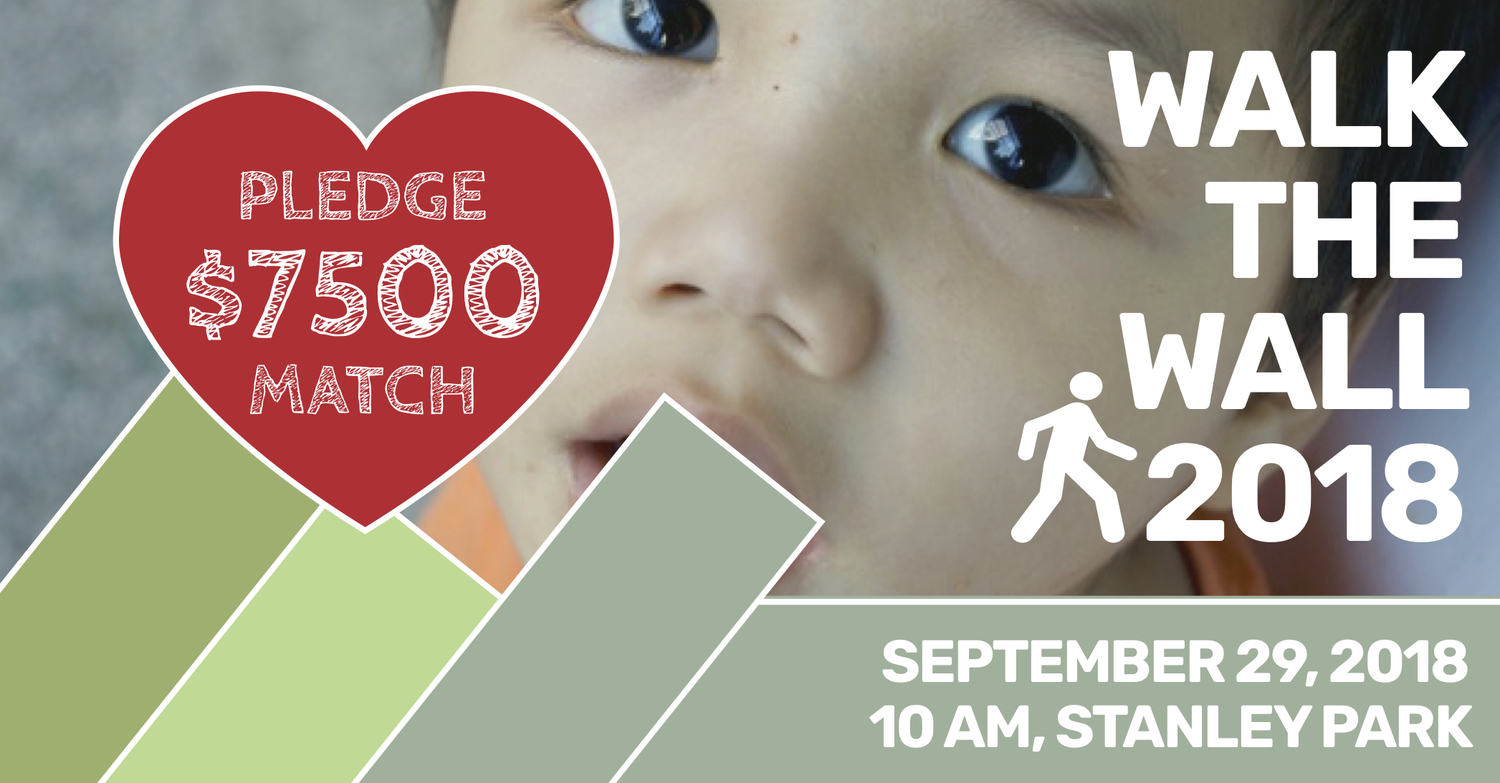 Another Walk the Wall, International China Concern's (ICC) annual fundraiser. Each of these years (11 now!) we have walked in support of China's abandoned and disabled children, and we're doing so again this year.
Special Goal and Matching Pledge!
At our last council meeting it was decided that for every dollar you raise and contribute we will match those gifts up to $7500! This means, this year we can give up to $15,000 to ICC (Or more!).
Please Join us this Year:
Would you join us?
Our team page can be found by clicking this link. There you can do two things:
1. Register to Walk (Right hand sidebar)
2. Donate to the team
As we all know, ICC is doing amazing work... (are you new to simplechurches? Find out more about ICC by clicking here - we've supported this ministry since our beginning). Let's do all we can this year to support, raise and walk!